Only Natural Colours and Flavours for Balfours New NAFNAC Homestyle Muffins
Balfours Bakery updates its popular Homestyle Muffin family with a new recipe formation, new flavours and new packaging!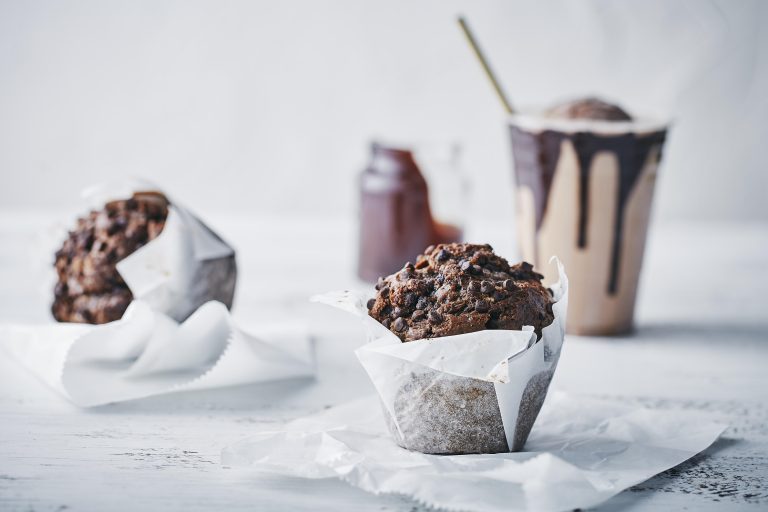 Balfours Bakery famed for its range of fresh sweets and savouries has innovated its popular line of Homestyle Muffins with a new mix boasting only natural flavours and colours.
Raspberry and White Choc, Double Choc, Apple Crumble and Blueberry will now be made with a new mixture using only natural flavours and colours giving our muffin range a more organic taste and a texture that is both lighter and fluffier than ever.
Fresh from its success in local supermarkets, convenience stores and coffee shops, the range will also now be extended to include new flavours such as Orange & Poppy Seed; Honey & Oat, Carrot & Walnut, Banana and Choc Chip recipes.
Balfours is famed for its classic fresh sweets such as the custard tart, frog cake and choccy donuts and our Homestyle Muffin range will complement these products with a contemporary range of fresh sweets for that moment of coffee-induced indulgence in the morning.
This new range will come in a modern packaging design to call out the new recipe. All Homestyle Muffins will feature on shelf in a clear packet with a vertical strip denoting the flavour, key ingredients inked in white and the use of only natural colours and flavours. Accents of Balfours iconic burgundy red will denote each vertical strip to add continuity and familiarity to the design.
Balfours Bakery is Australia's oldest bakery established in Rundle Mall in August 1853. We are proudly South Australian owned, and family operated, and have been since our earliest days.